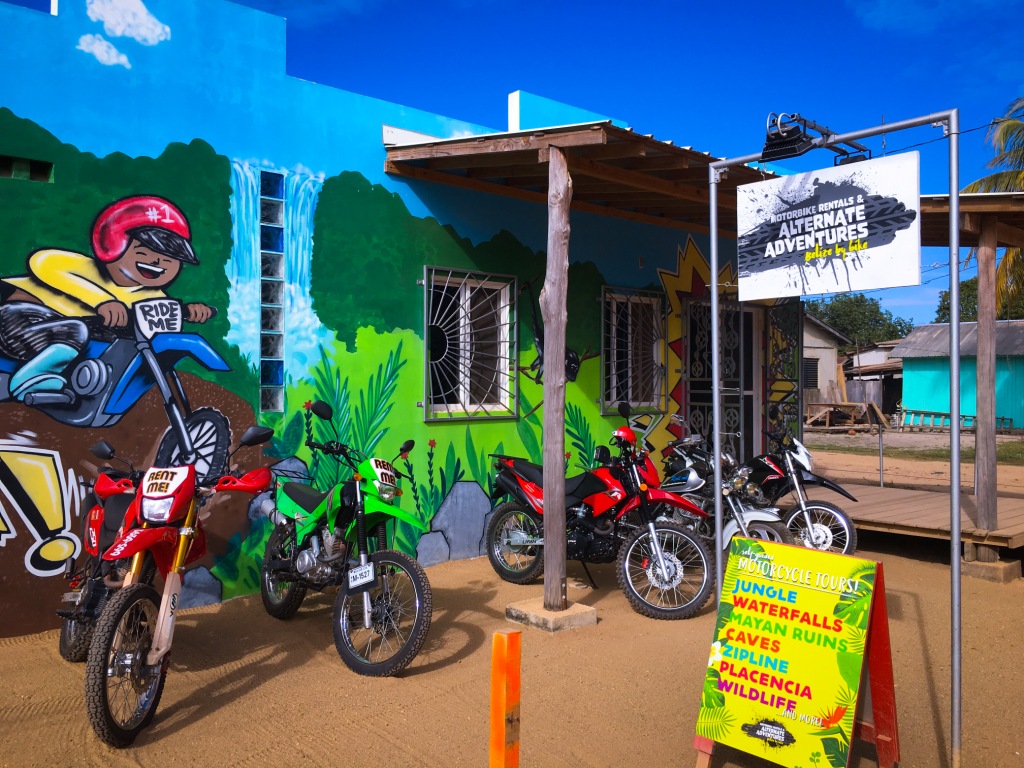 Motorbike Rentals & Alternate Adventures office on the south side of Hopkins Village.

This is the location for pick-up and drop-off of your motorbike. In our offices we provide you with helmet(s), cell phone, Belize map and we spend time designing your ideal adventure itinerary for your self-guided motorbike tour(s).

We have a free pick-up service for our customers who are accommodated anywhere in Hopkins/Sittee Point. We pick you up at your accommodation bring you to our offices. Contact us per email to prebook your motorcycle.

Office Opening Hours:
Mon
Tue
Wed
Thu
Fri
Sat
Sun

* open for prearranged rentals
* open for prearranged rentals
* open for prearranged rentals
* open for prearranged rentals
* open for prearranged rentals
* open for prearranged rentals
* open for prearranged rentals

Motorbike Rentals & Alternate Adventures

South Main Road, Hopkins Village
Stann Creek District
Belize
Central America

Phone: (+501) 665 6292
Email: info@alternateadventures.com